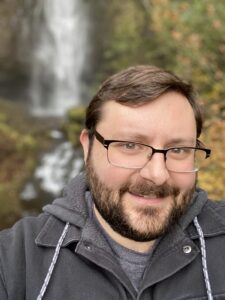 Author. Advocate. Alchemist. Politico. Entrepreneur. PNW native.
JD Rossetti has a 10-year track record of government relations and public administration including policy analysis, advocacy, and lobbying, at the local, state, and national levels adopting billion-dollar budgets and successfully passing legislative proposals. Master's Degree in Public Administration (MPA) at The Evergreen State College with a Bachelor of Arts degree in Public Affairs from Washington State University.
Justin "JD" Rossetti owns Juxtapolitico, a government affairs and public relations consulting firm. He is a former Washington State Representative of the 19th Legislative District and former School Board Director for Longview Public Schools. He has served as executive leadership for many non-profits, Board Member for Washington State's Community Economic Revitalization Board and as member of Rotary International.
JD Rossetti resides in the Pacific Northwest with his two children: Jude and Boston.
Disclaimer:
The views expressed in this profile are the views of Justin "JD" Rossetti and do not necessarily reflect the views, morals, or policies of the republic, a political party, or the Rossetti name.