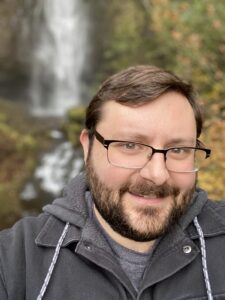 Author. Advocate. Alchemist. Politico. Entrepreneur. PNW native.
A family guy who appreciates simple pleasures, outdoor adventures and the smell after it rains.
Justin "JD" Rossetti owns Juxtapolitico, a government affairs and public relations consulting firm. He is a former Washington State Representative of the 19th Legislative District and former School Board Director for Longview Public Schools. He has served as President of the Cowlitz/Wahkiakum United Way, Board Member for Pathways 2020, Board Member for Washington State's Community Economic Revitalization Board and as member of Rotary International.
JD Rossetti has ten years of local, state and federal legislative and political experience and eight years of progressive retail management experience. He received a Bachelor of Arts degree in Public Affairs from Washington State University, with a focus on public policy and politics. JD also holds an Associate of Arts degree from Lower Columbia College.
JD Rossetti resides in the Pacific Northwest with his two children: Jude and Boston.
Disclaimer:
The views expressed in this profile are the views of Justin "JD" Rossetti and do not necessarily reflect the views, morals, or policies of the republic, a political party, or the Rossetti name.